>>Pre-orders only<<
3785 AED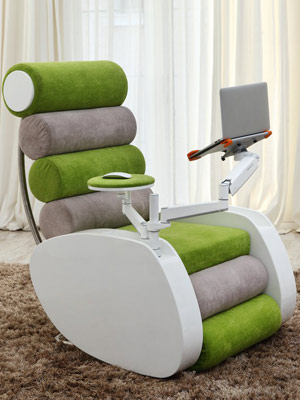 Product infomation:
Function: HiFi, incline 45° ,bass voice, Mp3 Player, massage
Length: 1050mm / 41.34inches
Width: 895mm / 35.24inches
Height: 1100mm /43.31inches
Colors: customizable, black, white, grey, orange and green
Jointing the desk and chair, surf the internet freely and relax.
Green and environment friendly raw materials, meeting the standard of GB and export.
The support for laptops can adjust from front to back within 20cm, the panel can swivel around 360°, 90°from up to down.
The seat is equipped with HiFi system, connected synchronously with the host and installed with concealed power amplifier, MP3 player.
Materials: Multilayer Boards, Larix gmelinii, Chip board, Powder free sponge, PU, Polyester, Steel pipe, Non-woven cloth.
Adjustable laptop holder, arm rest.